From the Shelf
Historical Fiction Picks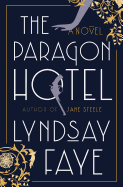 I first encountered Lyndsay Faye's historical fiction when The Gods of Gotham (Putnam, $16) came out in 2012, and it was love at first read. Faye's ability to pack a thriller of a story with accurate historical detail, period language and vivid descriptions of a time and place is exactly what draws me to historical fiction in the first place. So I was delighted to hear she was returning to historical fiction with The Paragon Hotel (Putnam, $26), which transports readers back to an all-black hotel in 1920s Portland, Ore.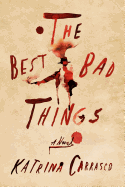 Katrina Carrasco's The Best Bad Things (MCD, $27) incorporates rich historical detail into a carefully woven thriller. Carrasco imbues the history of the Pinkerton agents of the late 19th century with a sense of feminism and sexuality that is both unexpected and entirely reasonable, given the structure of the novel. Alma Rosales goes undercover as the smart-mouthed, quick-fisted Jack Camp in the story of a West Coast smuggling ring steeped in violence and lust.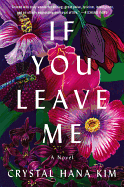 For a novel with a bit less blood and gore, Crystal Hana Kim's If You Leave Me (Morrow, $26.99) acknowledges the brutal history of the Korean War by focusing on the very human and individual costs of the war--indeed, of war in general--on those who may not be fighting on its front lines.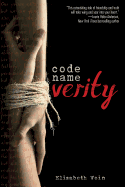 Code Name Verity (Disney-Hyperion, $9.99) by Elizabeth Wein opens with Verity, a young Scottish woman working for the Allies in France, held captive by Nazi soldiers who have found her out. The narrative shifts backward and forward in time from that point to explain how she got there, and what secrets she is holding from her German captors. With its clever plotting and incredible character development, Verity is mesmerizing. --Kerry McHugh, blogger at Entomology of a Bookworm

In this Issue...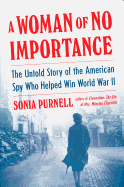 Sonia Purnell tells the gripping story of an American spy who became a leader of the French Resistance.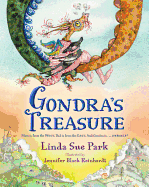 In this charming picture book, Gondra, daughter of an Eastern dragon and a Western dragon, muses about the attributes of her mixed heritage that make her unusual.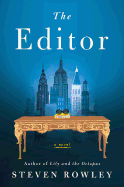 In this refreshing, imaginative novel of self-discovery, a debut author has his work--and his life--edited by the inimitable Jacqueline Kennedy Onassis.
Review by Subjects:
Fiction ⋅ Mystery & Thriller ⋅ Science Fiction & Fantasy ⋅ Biography & Memoir ⋅ History ⋅ Essays & Criticism ⋅ Nature & Environment ⋅ Travel Literature ⋅ Poetry ⋅ Children's & Young Adult

Book Candy
Vocabulary Boost from Being Read to Aloud

Lights All Night Long
by Lydia Fitzpatrick
Lydia Fitzpatrick's remarkable debut novel is a coming-of-age narrative interwoven with a gripping mystery. Lights All Night Long follows 15-year-old Ilya as he achieves his long-held dream by arriving in America as an exchange student. What should be the culmination of years of hope and effort is overshadowed for Ilya, however, by recent events in his tiny Russian hometown. The narrative moves back and forth in time, between Ilya's awkward introduction to his host family in Louisiana and his childhood in Russia. As Ilya adapts to life in America, we gradually learn the source of the deep worries and regret that haunt him: back in Russia, his brother, Vladimir, has been imprisoned for a series of gruesome murders that Ilya is sure he did not commit.
Ilya's childhood in Russia is dominated by his relationship to his older brother. Vladimir is a complicated character, a charismatic troublemaker who encourages Ilya's budding English-language skills while resenting the attention and favored status that they earn his younger brother. Fitzpatrick skillfully re-creates the sense of hopelessness that fell over many towns after the dissolution of the Soviet Union and the rise of the oligarchs. The mood is so bleak that some older residents claim nostalgia for Communism despite the nearby mass graves. In this atmosphere, Vladimir comes into conflict with his family and gradually sinks into delinquency and drug addiction. Fitzpatrick heartbreakingly portrays Vladimir's descent through Ilya's eyes. Ilya is forced into a timeless, terrible role: watching a loved one slip away, helpless to save them.
In Louisiana, Ilya is welcomed by his relentlessly cheerful host family, the Masons. He finds himself overwhelmed by the consumerist abundance of America, fascinated yet repelled by how much Americans take for granted, their casual wastefulness. Fitzpatrick uses Ilya to present an outsider's view of American culture. Through his eyes, American life is saturated in wealth and excess. Even American religion seems super-sized: "Pastor Kyle's sermon was a mishmash of sound bites. He seemed more concerned with volume than with content. His voice was a power hose, blasting the congregation's brains."
Ilya is eventually drawn out of his shell by Sadie, the Masons' beautiful daughter, who has secrets of her own. Through Sadie, Ilya learns that he isn't the only one who feels out of place because of a traumatic past. Fitzpatrick shows herself just as capable at portraying the insecurities and false starts of teenage romance as she is at crafting an engrossing mystery.
The central mystery of the book is how Vladimir came to be blamed for the murders, and Fitzpatrick approaches it from multiple angles. In the present, Ilya digs into social media profiles and embarks on cross-country trips to prove Vladimir's innocence. In the past, we learn how Vladimir became increasingly alienated from Ilya and his family. Ilya sifts through his memories for clues, including tortured ones of the time Ilya spent with one of the young women not long before she was killed. The investigation into Vladimir's culpability doubles as an investigation into the breakdown of Ilya's relationship with his brother. Ilya is haunted by guilt, by the thought that he could have done more to keep his brother safe and close. Fitzpatrick leaves the question unnervingly open, forcing the reader to wonder whether anything might have altered Vladimir's trajectory.
One of the book's great pleasures is that, for all the pain of his past weighing Ilya down, he's forced to proceed with the ordinary business of being a teenager. Ilya's burgeoning crush on Sadie is as exciting as any 15-year-old's first love, while navigating high school is even more complicated given the cultural barriers. Ilya has to field ignorant questions and stereotyped assumptions about his life in Russia from teens and adults alike. He has to learn to let down his guard and trust people. And, with Sadie, he recognizes a kindred spirit: "...he realized why her room looked the way it did. Uninhabited. Like there was a suitcase just out of sight. Like she was ready for flight." In a deeply foreign place, Ilya eventually finds belonging.
Before Ilya leaves for America, Babushka tells him that she's glad his grandfather, who was in the gulag for seven years, is no longer with them. When Ilya asks why, she responds: "Because he wouldn't have let you go. America. Not in a million years. You suffer for a country, and you either find a way to love it or you go nuts." In some ways, this is analogous to the relationships between many of Fitzpatrick's characters, especially the one between Ilya and Vladimir. Vladimir is far from a model older brother. He's bitter, angry and heavy with poor decisions. And yet, his love for Ilya is fierce. For Ilya, part of unwrapping the mystery around Vladimir's imprisonment is discovering just how deep Vladimir's commitment to him remained even during his brother's darkest hours. Fitzpatrick shows that relationships can be as obscure and twisted as any murder mystery. Lights All Night Long is about the people you love despite everything, because you have to or you'll go nuts. --Hank Stephenson

Penguin Press, $27, hardcover, 352p., 9780525558736
---
Lydia Fitzpatrick: One Foot in the Past, One in the Present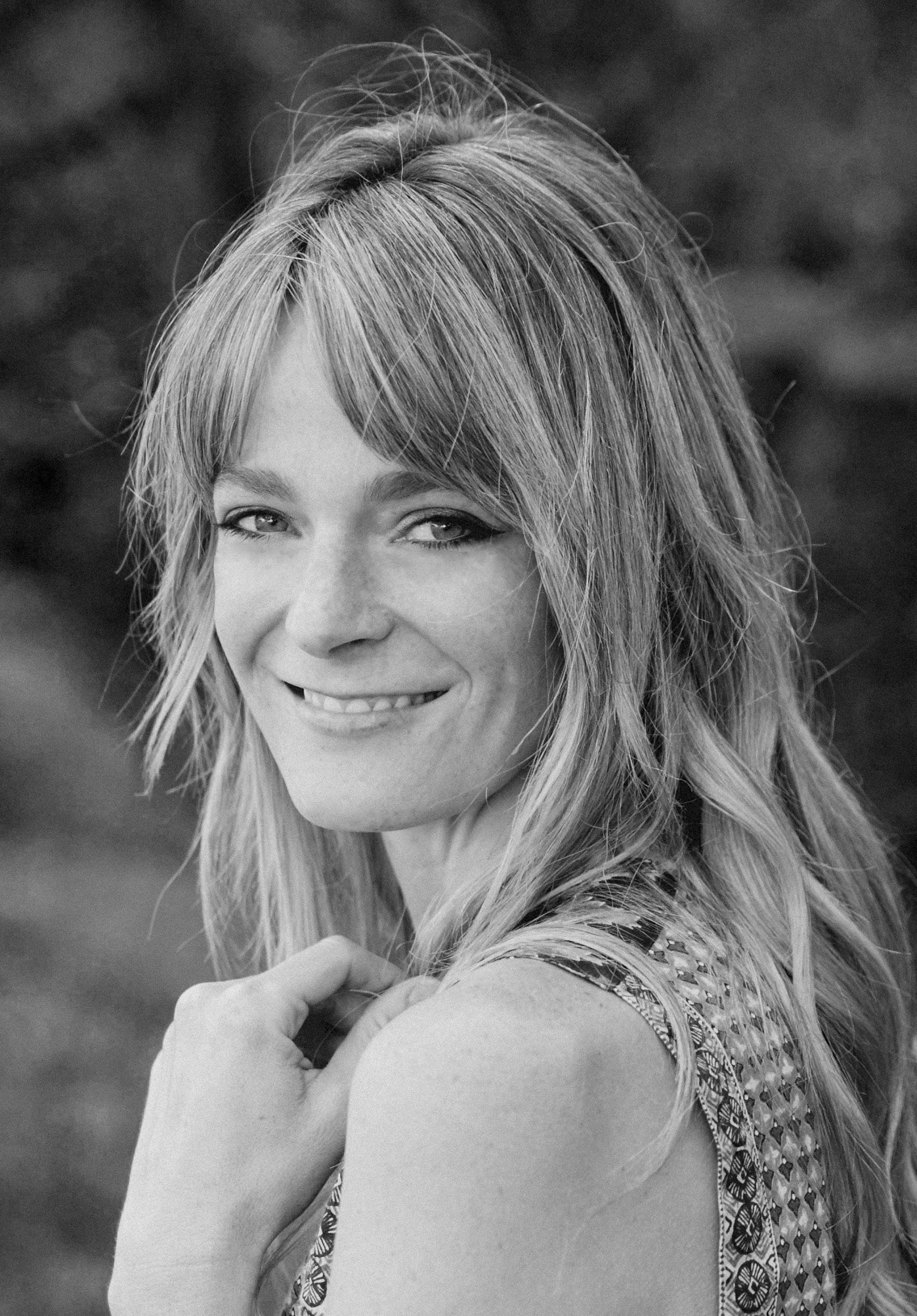 photo: Erin Scabuzzo
Lydia Fitzpatrick's work has appeared in the The O. Henry Prize Stories, The Best American Mystery Stories, One Story, Glimmer Train and elsewhere. She graduated from Princeton University and received an MFA from the University of Michigan. She lives in Los Angeles with her husband and daughters. Her debut novel, Lights All Night Long (Penguin Press), is the story of Ilya, a 15-year-old Russian exchange student whose arrival in Louisiana is shadowed by what he left behind in his tiny hometown.
How did you come up with Ilya and his life in Russia? Do you have any personal connections to Russia?
My mother is a Russian historian who lived and studied in Russia during the Cold War, and when I was little, my family hosted two Russian students, Olga and Tatiana. They were young--Olga couldn't have been older than six--and both were completely brilliant. Olga was a piano prodigy, and her stay with us culminated in a duet that she performed with master cellist Mstislav Rostropovich at the Kennedy Center. I remember her playing standing up because otherwise her feet couldn't reach the pedals.
When I was older, my family went to Russia for a summer. This was in the mid-'90s, in the long, chaotic wake of perestroika. We had a driver, Aleksey, whose life savings had amounted to a pack of cigarettes after the "shock therapy" economic reforms. I'll never forget him telling us this as he weaved through Moscow's hellish traffic, looking back at us in the rearview mirror to see if we understood, puffing on a cigarette that I couldn't help but think was from that fateful pack.
Ilya's story came about, in part, through my attempt to unpack these experiences, to tap into Aleksey's resilience and into that mix of trepidation and euphoria with which Olga and Tatiana took in my family, my world and our version of America.
Very roughly speaking, the novel seems to tie Ilya's coming-of-age story to an unraveling mystery about his brother's culpability in a series of brutal murders. What inspired you to meld these seemingly disparate plotlines?
I love mysteries and coming-of-age stories, and when I began writing the novel (more years ago than I care to count), I wanted it to be both. I've always been obsessed with the structure of "The Gift of the Magi," and that was an early inspiration for the novel, though the "gifts" that Ilya and Vladimir exchange create an imbalance in their relationship--and the only way for Ilya to rectify this is to solve the murders.
I think, too, that in a way the storylines aren't disparate at all. Solving the novel's central mystery is the catalyst for Ilya's coming-of-age because it allows him a deeper understanding of Vladimir and Vladimir's love for him. To me, decoding that familial bond is what the book is about as much as it's about the murders.
Ilya's town and the people in it seem haunted by the past. How did you get a sense of the shadow communism and the gulag cast over their lives?
Through visiting Russia and by reading everything I could get my hands on about Russia in the '90s and '00s. Secondhand Time by Svetlana Alexievich was absolutely indispensable. It's a collection of oral histories from 1991 to 2012 that beautifully captures the complexity of Russians' view of Communism and its collapse. Communism did cast a long shadow, but in the poverty and chaos of perestroika there was also a lot of nostalgia for it.
That said, Ilya and Vladimir are teenagers. History is all around them, but that doesn't mean they're always aware of it or sensitive to it. They're not above lying to a woman from Moscow about where the camp graves are or rolling their eyes at their grandmother's paranoia. This is a long way of saying that it was important to me that their characters--their personal histories--took precedence over their national histories.
It seems that one of the biggest differences between American and Russian mindsets in the book is that Americans are more optimistic, Russians pessimistic. Is that something you've found to be true?
Interesting. I think both the Russians and the Americans in the novel are optimistic, they just wear their optimism very differently. Ilya's storyline is fueled by hope--his own, his grandmother's, his mother's, his teacher Maria Mikhailovna's and, most significantly, Vladimir's. And, of course, Ilya's own mission to get Vladimir out of prison is almost outrageously optimistic, given how thoroughly the cards are stacked against him.
Ilya and Sadie's bond seems formed in part out of what they have in common: traumatic pasts. What are the challenges that come with writing young characters who are dealing with such adult problems, or who feel out of place in typical teenage worlds?
Ilya is living with one foot in the past and one in the present. He's half in Russia, half in Louisiana, and the enormity and urgency of the problems he's dealing with don't leave him much time or bandwidth for typical teenage life. But life presses in--there's his burgeoning crush on Sadie, his first day of school, dinner with the Masons--and having Ilya engage with these less pressing concerns felt like an incredibly difficult balancing act, one that I had to reckon with in each chapter, paragraph and sentence. Anthony Marra once told me that you need to make a reader laugh and cry on every page. I don't think I've ever managed that, but allowing some typical teenage life on the page felt key to achieving a tonal balance in the book.
This book is coming out at a time when the United States has a complicated--to say the least--relationship with Russia. Did any of that change how you perceive your book?
I think there's a risk that our current relationship with Russia will lead to a resurrection of Cold War stereotypes, and it's my hope that the novel challenges some of those stereotypes, that it brings to light a very different segment of Russian society, far from the intrigues of Moscow, but still very much subject to its politics. --Hank Stephenson
---
Shelf vetted, publisher supported.

Book Reviews
Fiction

Putnam, $27, hardcover, 320p., 9780525537960
Ecco, $27.99, hardcover, 400p., 9780062882981
Mystery & Thriller
Berkley, $26, hardcover, 352p., 9780399585654
Science Fiction & Fantasy
Harper Voyager, $16.99, paperback, 432p., 9780062846907
Biography & Memoir

Viking, $28, hardcover, 368p., 9780735225299
History
Simon & Schuster, $30, hardcover, 528p., 9781501109829
Essays & Criticism
Sarabande Books, $16.95, paperback, 200p., 9781946448309
Nature & Environment
MCD/Farrar, Straus and Giroux, $25, hardcover, 224p., 9780374191337
Travel Literature
Ten Speed Press, $25, hardcover, 240p., 9780399581144
Poetry
Red Hen Press, $16.95, paperback, 104p., 9781597096218
Children's & Young Adult

Clarion, $17.99, hardcover, 40p., ages 4-8, 9780544546691
Princeton Architectural Press, $17.95, hardcover, ages 2-6, 9781616898014
Cemetery Road
by Greg Iles
ISBN:

9780062824615


William Morrow & Company
March 5, 2019



an exclusive interview with bestselling author Greg Iles

One of the driving themes in CEMETERY ROAD is the sense of desperation felt in many small US towns. What additional messages would you like readers to glean from this book?
"I hope people will come away more attuned to the reality that the behavior of people around us is often motivated by facts we don't know—in other words, secrets. Quite a large percentage of folks around you at any given time are in the midst of extramarital affairs. I think we blind ourselves to this to get through the day. But if you pay attention, you'll realize that the most significant dramas going on around you are just beneath the surface—invisible, but immensely powerful in determining events."

ALSO FEATURED ON THE
the big THRILL…
| | | | | |
| --- | --- | --- | --- | --- |
| | | | | |
THE LIAR'S CHILD by CARLA BUCKLEY: It's difficult to categorize a Carla Buckley book—a mystery, a suspense, a domestic thriller? In the case of her latest release, it's perhaps a little of all of the above. And as is true with each of her novels, THE LIAR'S CHILD is an addictive, immersive, and propulsive read. Find out more here.
CROWN JEWEL by CHRISTOPHER REICH: Bestselling author Christopher Reich introduces a new hero in his ninth thriller CROWN JEWEL—Simon Riske, an ex-thief turned investigator with a taste for fast cars, high-end gambling, and trouble. Read more at The Big Thrill.

RED HOTEL by ED FULLER and GARY GROSSMAN: As a hospitality industry leader, Ed Fuller might not seem the most logical writing partner for someone with both feet firmly planted in fiction. But Fuller has teamed up with bestselling author and Emmy Award-winning producer, Gary Grossman, to pen RED HOTEL, the explosive first novel in a thrilling new series. Find out more here.
COME AND GET ME by AUGUST NORMAN: An intrepid journalist must confront a small town's dark secrets in August Norman's COME AND GET ME, a heart-pounding thriller Publisher's Weekly calls "chilling" and Booklist labels "thoroughly memorable." Visit The Big Thrill for more.
MURDER-A-GO-GO'S by HOLLY WEST: With a foreword by Go-Go's co-founder Jane Wiedlin and original stories by 25 kick-ass authors, editor Holly West has put together an all-star crime fiction anthology inspired by one of the most iconic bands of the 80s and beyond. Read more here.