From the Shelf
Further Reading: Are-They-Haunted Houses
It's impossible to talk about haunted houses without mentioning Shirley Jackson's 1959 classic, The Haunting of Hill House. The terror of Jackson's story builds slowly, then suddenly, as four people in search of proof of the supernatural find themselves terrified by the house they are staying in. The beauty of Jackson's story--and what makes it so utterly creepy--is the vagueness: Are these people living in a truly haunted house, or are they haunted by their own fear?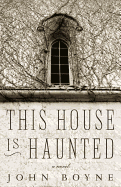 This same subtle build, stacked with questions and unknowns, can be found again and again in fiction, with regal old mansions sagging beneath the weight of their painful histories. John Boyne's This House Is Haunted plays with classic themes from Victorian ghost stories, as a governess is called to work in an old mansion in the English countryside, only to find herself dogged by a vicious ghost upon her arrival. In Newport, author Jill Morrow imbues the story of a gold-digging second wife with an unexpected twist: the fiancé in question, the very wealthy Bennett Chapman, insists that he's been instructed to marry this much younger woman by the ghost of his late wife. Chapman's family and closest advisers converge on the Chapman estate in Newport, R.I., to a séance with the first Mrs. Chapman, only to find the mansion holds as many secrets as it does answers.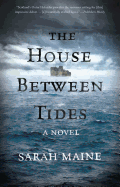 The secrets in The Loney and The House Between Tides are literally buried within the structures of the old mansions. In The Loney, by Andrew Michael Hurley, the bones of an infant are found concealed in the walls of the Lancashire coastline house to which a family goes each year. In Sarah Maine's The House Between Tides, the bones are in the foundation of Muirlan, a turn-of-the-century mansion in Scotland's Outer Hebrides. Both novels move backward and forward through time to piece together two very different, but perfectly eerie, tales of the long shadows the past casts over the present. --Kerry McHugh, blogger at Entomology of a Bookworm



In this Issue...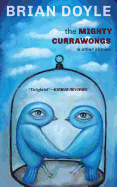 With Brian Doyle's reliable good humor, this collection reveres human efforts and love in situations both moving and laughable.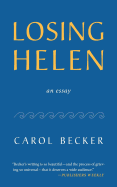 A devoted, middle-aged daughter chronicles her mother's life, death and interment, and how it deeply affected her own life.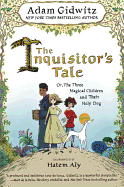 In Adam Gidwitz's cleverly crafted narrative, three magical children who have made enemies of King Louis IX band together in a cruel and dangerous medieval France.
Review by Subjects:
Fiction ⋅ Biography & Memoir ⋅ History ⋅ Political Science ⋅ Children's & Young Adult ⋅ Parenting & Family

Book Candy
Fall Destinations for Book Lovers
Bustle recommended "13 places that book-lovers should visit in the fall."
---
Unreal estate listings: U.K. consumer group Which? used some of the most iconic and memorable homes from film, TV and literature to create "fictional houses for sale" ads.

---
"I read banned books and so do my kids," Devon Corneal wrote in Brightly.
---
"School has just started again, and everyone has survived the stress of picking out an outfit for the first day of school," Quirk Books noted in showcasing the "best uniforms in books."

---

"You're probably saying it wrong." The Huffington Post gathered "the 150 most commonly mispronounced words, explained."

---
Maria Westerberg's "chair made of books and plywood" was featured on Bookshelf.

Great Reads
Rediscover: Miss Peregrine's Home for Peculiar Children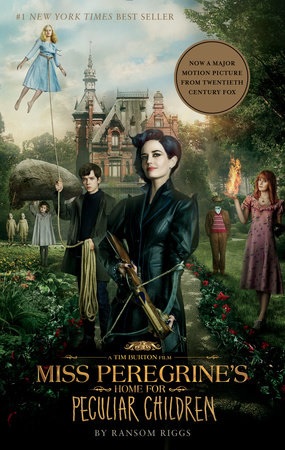 Miss Peregrine's Home for Peculiar Children
by Ransom Riggs, his debut novel and a
New York Times
bestseller, began as a proposed picture book. Riggs, a collector of old photographs by amateur photographers, was convinced by editors at Quirk Books to expand his concept into a young adult novel. The result, a mix of those photographs and a darkly whimsical story, was published in 2011. It follows 16-year-old Jacob Portman, who, after his grandfather's strange death, travels to a seemingly deserted orphanage in Wales. Eventually he discovers an orphanage hidden in a time loop, a place run by Alma LeFay Peregrine for children with unusual powers, like invisibility, super strength, and far more peculiar gifts. It turns out Jacob also has a weird ability, one that might make all the difference in a struggle against a harrowing enemy.
Tim Burton's film adaptation of
Miss Peregrine's Home for Peculiar Children
opens today. Asa Butterfield stars as Jacob, with Eva Green as Miss Peregrine, Samuel L. Jackson as the villainous Mr. Barron and Judi Dench as Miss Avocet. Riggs has written two sequels for
Miss Peregrine's Home for Peculiar Children
:
Hollow City
(2014) and
Library of Souls
(2015). Quirk released a movie tie-in edition ($11.99, 9781594749025) on August 2. --
Tobias Mutter

The Writer's Life
Bob Smith: Loving Nature & Gay Fatherhood--and Battling ALS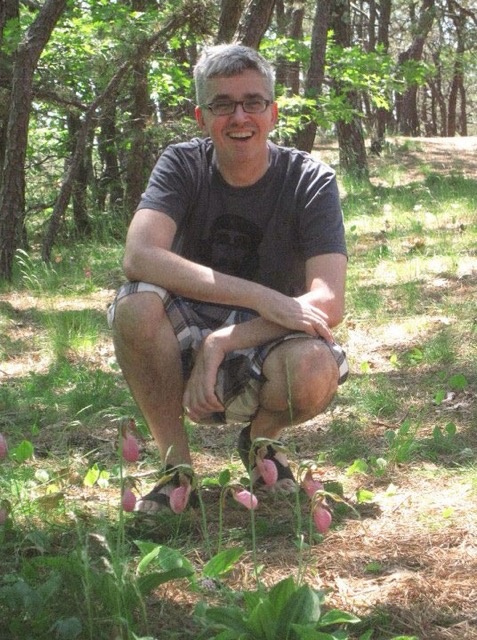 In 1994, Bob Smith became the first out gay stand-up comedian to perform on the Tonight Show and star in his own HBO special. His first book, Openly Bob, beat out David Sedaris's Naked to win the Lambda Literary Award for humor in 1998. When he was diagnosed with ALS in 2007, his best friend and fellow comedian Eddie Sarfaty said Smith's reaction was, "Lou Gehrig's disease? I don't even like baseball!" Smith's new essay collection, Treehab: Tales from My Natural Wild Life (reviewed below), celebrates his love of nature, his two children, and his life before and after what he calls his "you're-gonna-die-agnosis." Smith lives in New York City with his partner, Michael Zam (who wrote the book for the award-winning musical adaptation of Dan Savage's adoption memoir The Kid).

Tell us how your preteen love of dinosaurs and rock collecting blossomed into becoming a lover of nature and conservationist.

When I was a kid in Buffalo, there was a guy who had a rock shop. He sold me a lot of beautiful rocks, minerals and fossils. I hope he knows how grateful I am to him for helping to forge my love of the natural world. Among the specimens I bought from him were a chunk of asbestos and a piece of uranium. I don't want him to worry that he had anything to do with my ALS.

Of all the places you've visited/hiked/climbed/experienced, which inspired you the most and why?

Yukon Island. I love the redwoods because I'm a size queen. The net stones and other Inuit artifacts are amazing.

How did meeting paleoanthropologist Dr. Mary Leakey change your life?

Meeting her made me see that you could always be happy living a life doing what you love.

Treehab contains a couple of great stories about Joan Rivers that show how supportive she was. Can you share one?

Joan was funny, funny, funny! I was inspired by her filing cabinets full of jokes. She was wonderfully supportive of young comedians. I was a guest on her television show in the '90s and she couldn't have been warmer and more gracious. It was still early in my career and I occasionally took catering gigs to supplement my stand-up income. About two months after I was on her show, I found myself working as a waiter at Joan's Christmas party. I didn't say anything to her--I wasn't certain she would remember me and I didn't want to make her feel awkward in her own home. When one of the other waiters pointed me out, she came over, took me by the hand and introduced me to her guests, telling them how funny I was.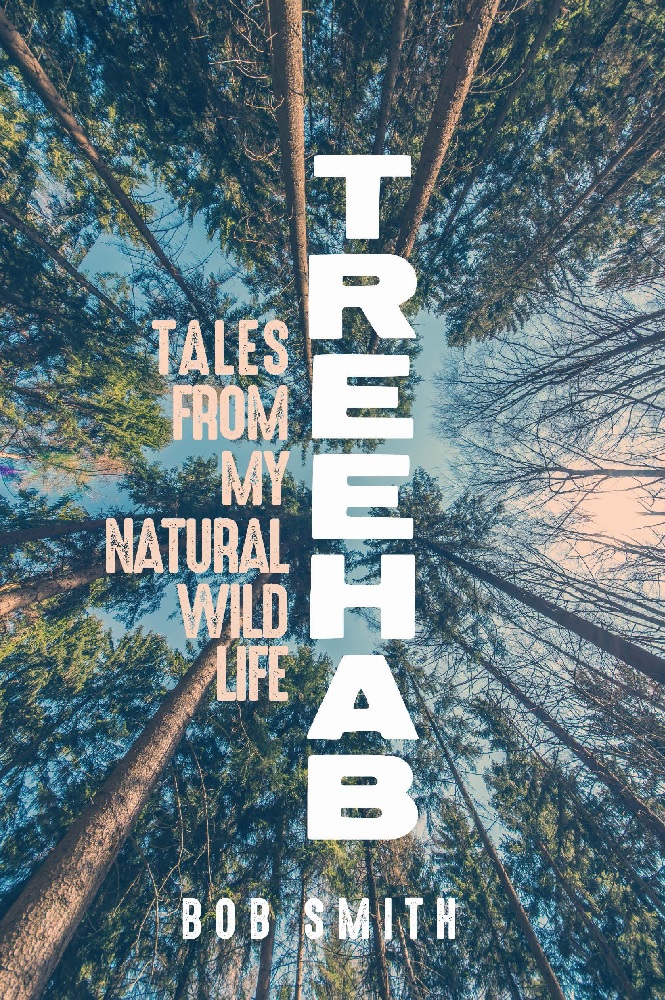 I loved the stories you tell about comedians having professional boundaries but not personal ones with each other, and some of the hilarious--and wildly inappropriate--things you've said to each other. One of my favorites in Treehab is when your friend and fellow comic Judy Gold told you her cat had cancer and your response was, "Was she a smoker?" What's the most outrageous thing you said or was said to you?

Comedy's all about pushing the envelope and it definitely gets pushed further when my comedian pals and I are together. We trust each other and don't hold back. Judy and I have no boundaries with each other. The day after my sister Carol's suicide, I was on the phone with Judy and broke down sobbing. Judy listened for a minute and then said, "Bob, it's been over 24 hours. Don't you think you're overreacting?" I burst out laughing. It was so twisted but so healing, as if she lit a candle in a coffin.

One time, I agreed to pick Judy up at the airport. She was so annoying. She must have called me a dozen times to remind me and warn me not to be late. So, at the airport, I stood in baggage claim with all of the limo drivers holding signs. My sign said "BITCH." Judy howled when she saw it and cursed at me the whole time she was coming down on the escalator.

You donated sperm to your lesbian friends Elvira and Chloe and you now have a daughter, Madeline, and son, Xander. How did you feel about kids prior to having two of your own? And what is it like watching them grow up?

I always liked kids. I'm grateful to be close to Judy's boys, Henry and Ben, but I never felt the need to have my own children. But Maddie and Xander are amazing. I love seeing them grow and I'm so moved watching them develop a fascination with the natural world. Plus, I'm really enjoying how funny they've become. (Thank God.) After all the years I've spent writing and performing, it cracks me up that my biggest accomplishment is the result of me jerking off into a cup.

I love the final chapter where you imagine having a conversation with Henry David Thoreau. What do you most admire about Thoreau?

The things I admire most about him are that he spoke out in opposition to slavery and that he wrote about being gay.

You were diagnosed with ALS (Amyotrophic Lateral Sclerosis) in 2006 and have the bulbar variant that "first preys upon the muscles of the tongue and throat." How are you doing?

ALS sucks 100%, but I'm still laughing even though I can't speak or move my arms. Since my legs still work, I can point to things and spell things out on a letter board--and, best of all, I can kick Republicans and "religious" a**holes preaching homophobia when I see them on the street. I love doing that. I don't get into trouble because they can tell I'm ill and they just assume I don't know what I'm doing.

How do you keep your optimistic outlook, and what brings you joy?

I'm a comic, and comics deal with the worst of the world by laughing at it. The other option is not laughing, and that's a choice I'm not going to make. I'm very fortunate to have a lot of writer and comic friends who keep me laughing when I have a setback or get scared. My partner, Michael, is wonderful. Without him, my illness would be infinitely more difficult. Seeing our dog, Toby, always cheers me up. Right now, I'm recovering from a bout of pneumonia, and they won't let Toby into the hospital, but Michael makes sure I get a lot of FaceTime with him. It makes me happy that I'm still writing. That I can still make people laugh--and cry, and think--means the world to me. I'm looking forward to the release of Treehab, and to the publication of my novel, The Third Actor, sometime next year. And then there's nature. Even though I live in Manhattan and have difficulty getting around, the city is full of miraculous things. --Kevin Howell, independent reviewer and marketing consultant

Book Reviews
Fiction

Red Hen Press, $15.95, paperback, 160p., 9781597090520
Harper, $26.99, hardcover, 336p., 9780062437501
Biography & Memoir

Red Hen Press, $14.95, paperback, 120p., 9781597099905
University of Wisconsin Press, $24.95, hardcover, 208p., 9780299310509
Anthony Bourdain/Ecco, $25.99, hardcover, 304p., 9780062355959
Harper, $28.99, hardcover, 464p., 9780062333162
History
Scribner, $32, hardcover, 544p., 9781451660494
W.W. Norton, $26.95, hardcover, 320p., 9780393293012
Political Science
Tim Duggan Books, $28, hardcover, 320p., 9781101902981
Children's & Young Adult

Dutton, $17.99, hardcover, 384p., ages 10-14, 9780525426165
Greenwillow, $17.99, hardcover, 40p., ages 4-8, 9780061349737
Random House, $16.99, hardcover, 40p., ages 3-7, 9781101936627
Parenting & Family
University of Chicago Press, $27.50, hardcover, 296p., 9780226188409